Custom Countertops in Indianapolis
Both commercial and residential clients come to Blackhorse Countertop Solutions for custom countertops. Whether you're interested in luxury granite countertops or one of our other materials in Indianapolis, IN, our team will advise you on options for your home or business, and get them installed so you can enjoy their lasting benefits.
Custom Countertop Manufacturing Indianapolis
To customize countertops for your property, work with a company that manufactures its own countertops.
Our team manufactures all of our quartz and other countertops in Indianapolis, IN. This ensures your custom solution meets your exact specifications.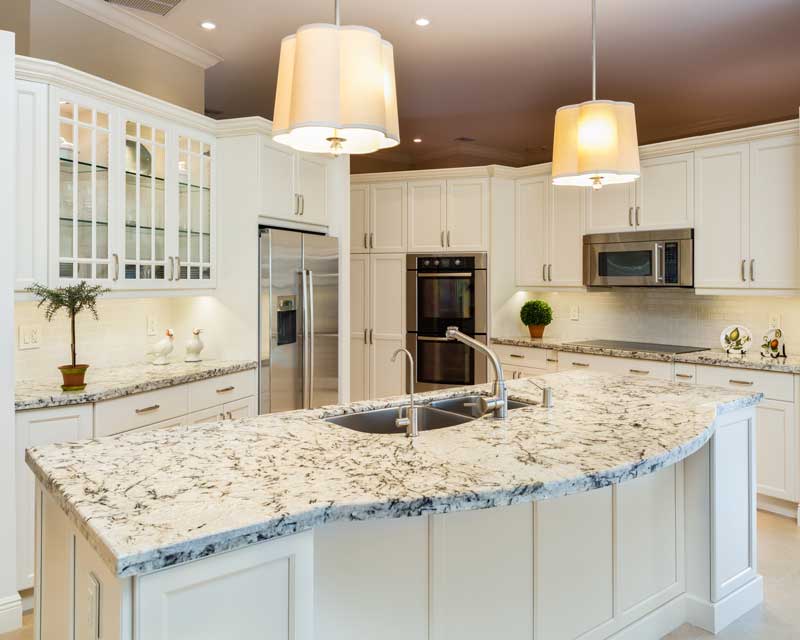 Before your new countertops are manufactured, you'll work with our knowledgeable staff to discuss what material makes the most sense for your budget and needs. We offer the following materials:
Solid surface:
Solid surface countertops are manufactured in a number of different colors and finishes to perfectly match the room where they're installed. A cost-effective solution, solid surface countertops are nonporous, which means they're durable and easy to clean.
Granite:
Also easy to clean and maintain, granite is a stunning all-natural material that's heat and scratch-resistant. Granite also stands up to most chemical cleaning products. It's the epitome of durability!
Quartzite:
This is a pricier option than granite, but quartzite countertops have similar properties. They're heat-resistant, scratch-resistant, unaffected by chemical cleaners and easy to clean and maintain.
Quartz:
Extremely durable, as well as heat- and scratch-resistant, quartz is a gorgeous material to use for countertops. Choose from a broad range of colors and marbling to bring a unique aesthetic to the space.
Marble:
Another natural stone option, marble is highly heat resistant. That means countertops made from marble are great in kitchens. Marble comes with a hefty price tag, but its presence in your kitchen is unparalleled.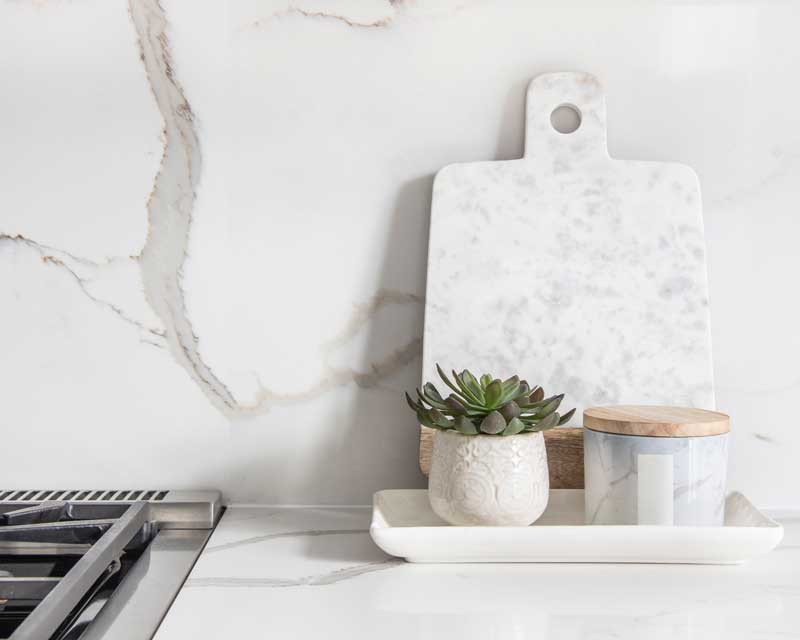 Countertop Installation Indianapolis
Once you've chosen between granite, quartz, solid surface or marble countertops in Indianapolis, IN and we've manufactured them according to your specifications, our technicians come to your home or business for the installation process. Trust us to handle your brand-new countertops with care, so no damage occurs before or during installation.
Blackhorse Countertop Solutions offers both high-end and budget-friendly options for all custom countertops. Call us today at (317) 755-2930 to schedule your free consultation.
Contact Us