Central Indiana's Premiere Custom Countertop Specialists
Hand cut, hand-polished stone to fulfill all your residential and commercial needs!
Countertop Installation in Indianapolis, IN
The team at Blackhorse Countertop Solutions will handle every step in customizing a countertop solution just for you, from manufacturing to installation. Let us transform your space with new custom countertops, whether it's a home kitchen or bathrooms in a corporate office. Customers in Indianapolis, IN can expect premium materials and superior installation from experts who care.
We Make Customized Countertops to Meet Your Needs
Choosing new countertops for a residential or commercial space can be a challenge. There are material choices to consider, as well as your budget and the needs of your space. When it comes time to choose a countertop manufacturer, you want to know your project is in good hands and your every need will be met.
If you're ready to invest in high-quality, durable and stunning countertops, you want to work with the trained professionals at Blackhorse Countertop Solutions. We're involved throughout the process, meaning you always have someone to come to with questions about countertop installation in Indianapolis, IN. As an expert in countertop manufacturing, we know exactly how to customize solutions for any home or business.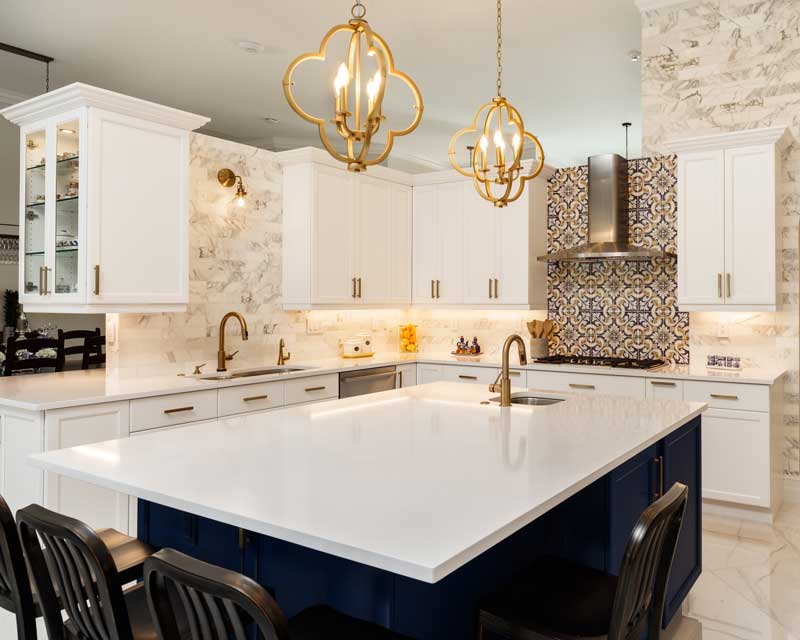 We manufacture countertops in a variety of premium materials—including granite, quartz, marble, quartzite and solid surface—to give you as many options as possible. Additionally, as a licensed and insured small business, we're able to offer the peace of mind that comes with being able to trust your countertop contractor.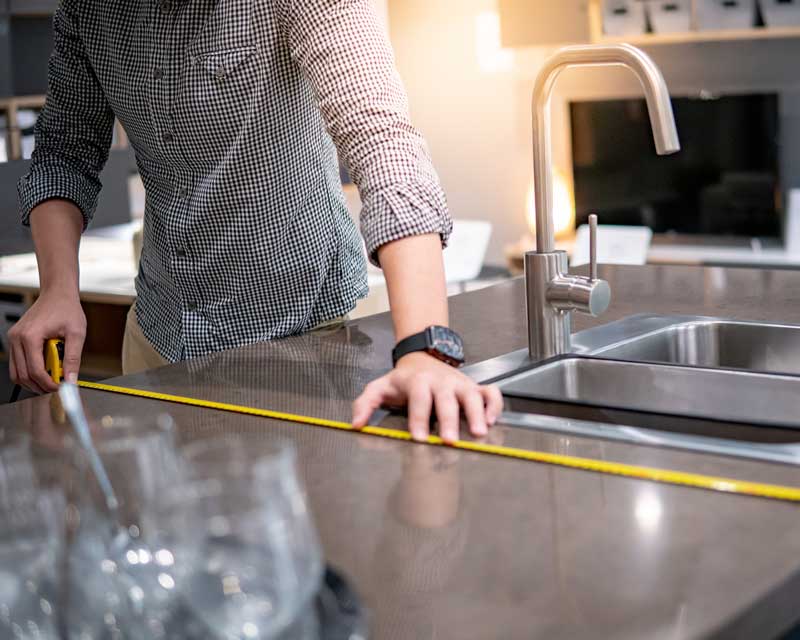 Quality craftsmanship that guarantees beautiful countertops you'll love for years to come.
Poorly-designed countertops are frustrating and limit the capabilities of a room. That isn't a concern when you come to us. We do the work right, to your exact specifications, so you get to enjoy the results each and every day. Here's what you'll get when you choose us for custom countertop solutions:
A free consultation to discuss what makes the most sense for you and your budget.
Custom countertops, designed to meet your needs and match your existing décor.
A quick turnaround time, so you aren't waiting around for your new counters.
Excellent customer service to answer any questions or concerns that may arise.
Get Customized Countertops in Indianapolis, IN
We pride ourselves on offering the highest level of quality and service to every client. Contact us today for a free consultation to discuss the perfect countertop solution for your space.
Contact Us
Granite and quartz countertop fabricator providing services to the following areas:
Marion County, IN | Hamilton County, IN | Johnson County, IN | Hendricks County, IN | Morgan County, IN | Hancock County, IN | Boone County, IN | Shelby County, IN | Madison County, IN | Putnam County, IN | Clinton County, IN | Rush County, IN | Henry County, IN | Tipton County, IN | and more!